Hanham Youth Centre is the busiest youth centre in South Gloucestershire and Bristol, with more than 500 young people visiting the centre every week. Unfortunately, as is common to a lot of community centres in the south west, it faces the threat of closure due to lack of funding and support from the local council.
The Centre is run by the Creative Youth Network, a registered charity, that provides volunteer youth workers who are dedicated to helping young people across Bristol and South Glos.
Steve Gregor said; "The Hanham Youth Centre plays a crucial part in the local Hanham community and has done for as long as I can remember. It provides a safe and fun environment where young people can meet and take part in different activities and events.
"We wanted to do our bit so as well as a small cash donation of £100 from the Gregor Community Fund, we donated 2 signed Bristol Rovers football shirts to be used in a raffle to raise money to buy resources for the club including sports equipment."
The raffle is being held during May half term May 29th – June 5th. For updates on the raffle please follow the Hanham Youth Club Facebook page @HanhamClub and our Facebook page @GregorHeating.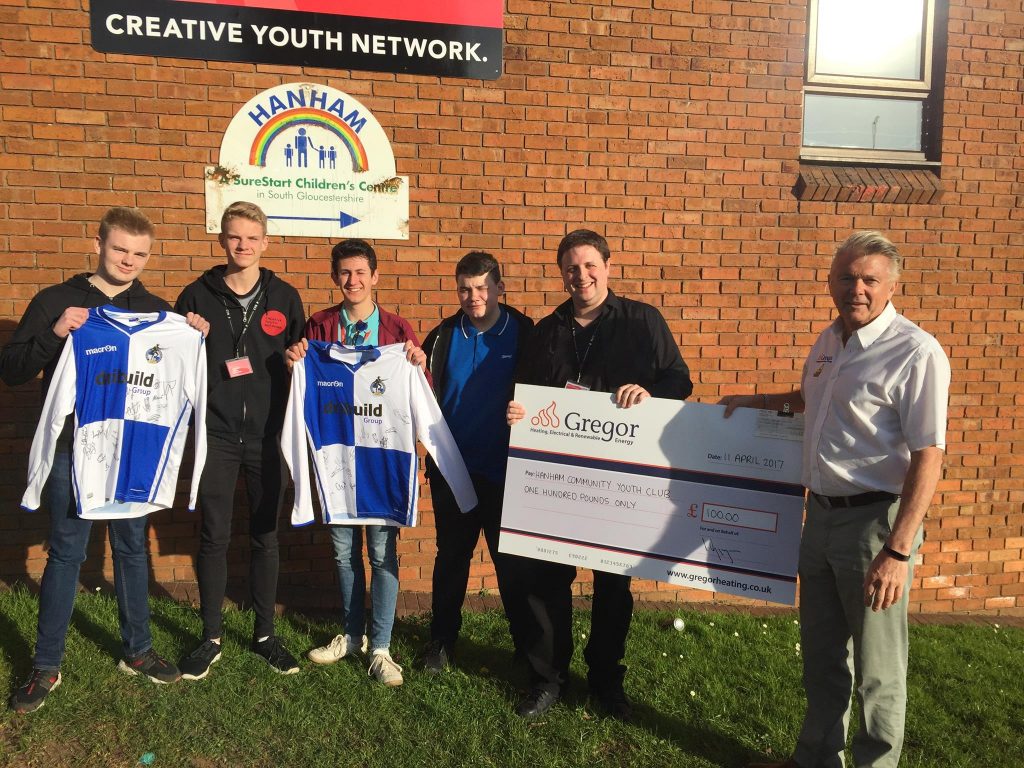 Pictured: Steve Gregor, Managing Director of Gregor Heating (left) handing cheque to Andrew Buchanan, Assistant Manager of Hanham Youth Club.