Here at Gregor Heating, we have been installing underfloor heating on both large and small projects for various clients for many years.
There is a range of underfloor heating solutions available, so whether you're doing a renovation or a complete new build, please call us for more information or to book an underfloor heating design appointment on  0117 935 2400 – we want to make sure you get the right solution for your needs!
Two main types of underfloor heating
1. Water-based
Water-based underfloor heating works on the basis of distributing a lower temperature of warm water through a circuit of pipes beneath the finished floor.
2. Electric
Electric underfloor heating is cheaper to install, but very expensive to run and therefore typically only suitable in a very small room which is used for short periods, such as a shower room.
Advantages of underfloor heating
Safety – no burns or head injuries from falling onto the system
Less dust – better for people with allergies
Low flow temperatures – give greater efficiency
Increased efficiency – gives lower running costs
Frees up wall space – looks cleaner and less cluttered
Warm feet – warm body
Why use Underfloor heating with heat pumps?
Heat pumps work more efficiently operating at low flow temperatures, and hence they are suited to underfloor heating systems.
Want to know more about Underfloor Heating in general?
We have put together some Frequently Asked Questions about underfloor heating.
Underfloor Heating installations by Gregor Heating
See our case study on underfloor heating installed at the Octagon and check out the pictures below from some of our other installations: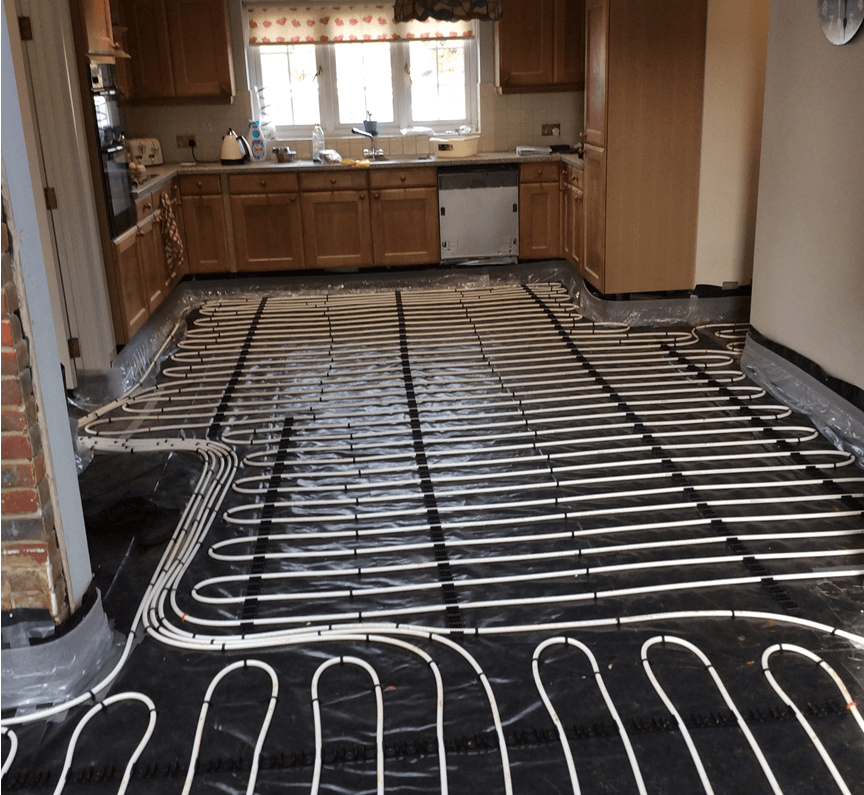 Underfloor Heating being installed by Gregor Heating in a large kitchen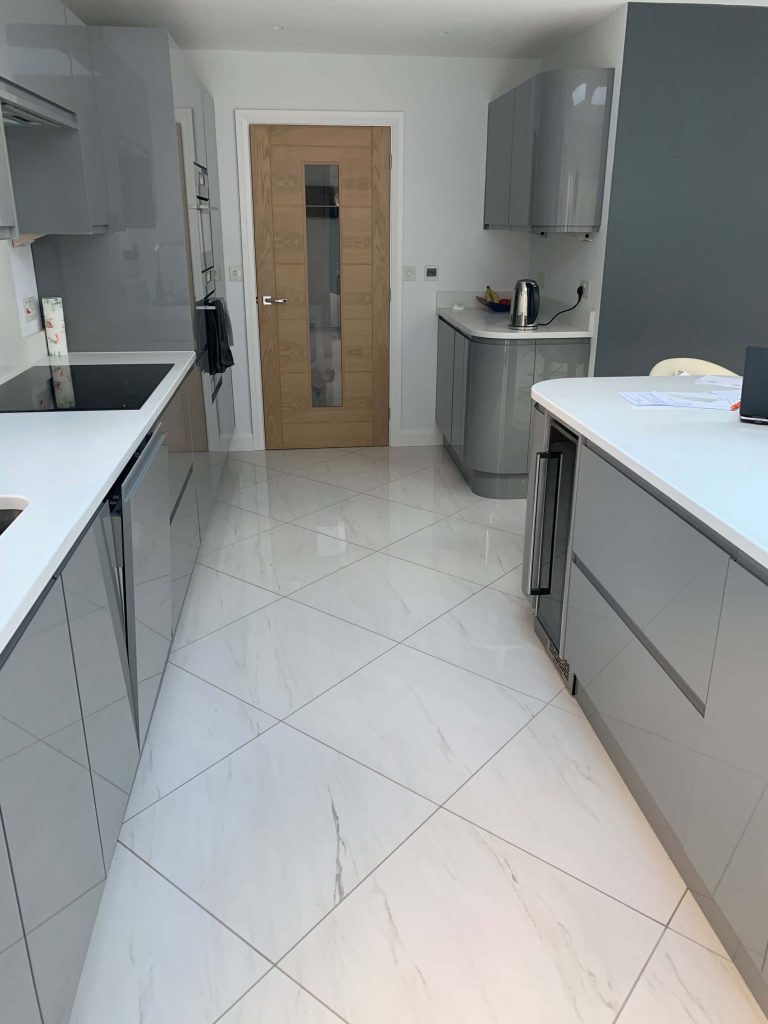 A completed kitchen floor with underfloor heating pre-installed by Gregor
Contact Gregor about Underfloor Heating
For more information or to book an underfloor heating design appointment, don't delay, call Gregor today on  0117 935 2400.
We look forward to discussing your underfloor heating needs with you!
In the meantime, please click here to view our Frequently Asked Questions.