Have you ever considered an electric boiler for your flat or house?
"Electric boiler installation? What is that?" we hear you ask! Well, they are more common than you think, and potentially a hassle-limiting alternative to traditional boiler installations. Let us tell you more…!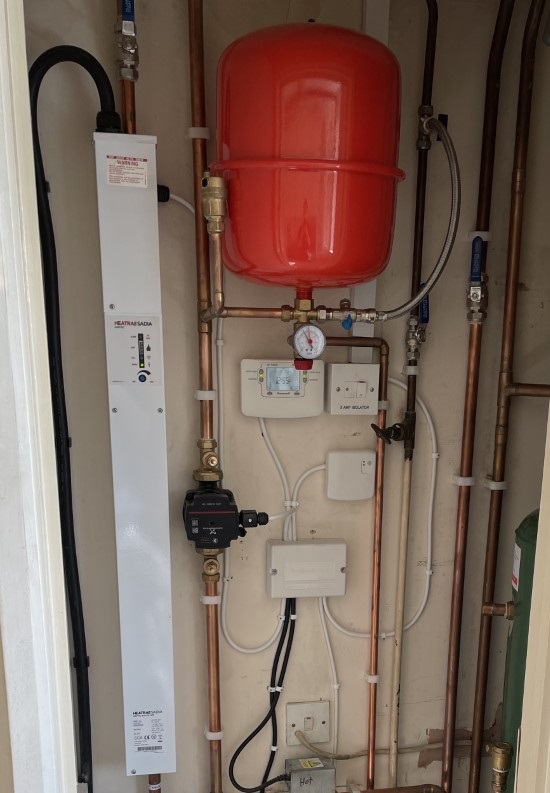 At Gregor Heating, we offer a full design and installation service for new electric boilers in and around Bristol, Bath, Somerset and South Gloucestershire. We are well-qualified to install electric boilers, thanks to our team of fully trained NIC-EIC-qualified electricians and heating engineers.
Electric boilers are currently an uncommon choice for domestic heating, but are starting to become more popular among homeowners and landlords who are thinking about their carbon footprint or alternative means of heating. There are several reasons why we think an electric boiler may suit your needs. Perhaps you live off the gas supply grid, or maybe your home cannot accommodate a gas boiler under the latest safety regulations. At Gregor Heating, we pride ourselves on being experts in all heating solutions, so we have the know-how to deliver a solution tailored to the needs of your home – whether that's an electric boiler, existing gas / oil, or renewable technology.
Advantages of electric boilers
There are tonnes of advantages to electric boilers, and not just the carbon emission-saving tonnes! Firstly, they can be installed just about anywhere there is space in your home, such as an airing cupboard with no external wall – because there is no need for a gas flue. Secondly, they get rid of all the bad and unsafe stuff that can sometimes occur when running a gas boiler, such as carbon monoxide (CO) or gas leaks. Running entirely on electricity can give you added peace of mind.
If you have solar PV panels  and / or an electric battery in your home, they can also work in conjunction with an electric boiler to supply you with more economically sourced electric water heating.
Electric boilers are also a potentially lower-carbon heating solution as the UK generates more of its electricity from renewable sources. Electric boilers are one of a few potential future-proof solutions to help you easily play your part in decarbonising the UK!
Things to consider
For those getting their electricity from the grid, the typical running costs of an electric boiler are currently still considerably higher per kWh compared to gas central heating. For this reason, if you are thinking of upgrading your gas boiler to an electric boiler, there may be running cost implications.
GAS typical price range = 4p-6p/kWh (November 2021)
ELECTRIC typical price range = 21p-30p/kWh (November 2021)
Electric boiler home survey
Don't delay, call Gregor today on 0117 935 2400 or 01225 738 397 to request a visit by one of our qualified heating surveyors who will be able to assess the suitability of your home for an electric boiler installation and advise you of your options. We look forward to helping you!