01.
Not all the radiators are hot enough
If most of your radiators are lovely and warm and only one or two don't seem to be getting hot enough, the reason might be trapped air within the radiators in question. This is especially likely if your radiators feel warm at the bottom and cold at the top. In this case, it might be an idea to try and bleed the radiators using your radiator key. Try this and see if it solves the issue. If it doesn't help, you may need to call an engineer in case of a bigger problem within the system.
02.
I've found a fault code displayed on my boiler
If your boiler is showing a fault code on the display, refer to your manufacturer's handbook to see what problem the fault code relates too. In most cases, you will need to call a registered Gas Safe engineer to fix the issue. When you call, you can relay the fault code and what this means. This will be helpful in letting the staff know what the issue is, how it will need to be fixed and the details the engineer will need to know in order to fix the problem. They will then organise a convenient time for an engineer to visit.
03.
My boiler is leaking or dripping
There are a number of reasons why your boiler may be leaking or dripping. These can include a broken pump seal, pressure valve or other internal component, corroded pipes, and in some cases the incorrect fitting of parts or of the whole system. With an issue such as a leak, you will need to call an engineer to come and take a look, in order to identify exactly where the leak is coming from and fix the problem for you.
04.
I keep losing pressure on my boiler
Is there a water leak in the system, perhaps around the filter or radiator valves? Have you recently bled the radiators? Your boiler may have lost pressure owing to one of these reasons. Look at the built-in pressure gauge and note whether the needle is in the red zone and below 1: this indicates low pressure in your system. You may want to try re-pressurising the system yourself – in this case, check your heating system's manual on how to do this. If your boiler continues to lose pressure, however, the best option is to call in the professionals.
05.
My hot water cylinder is leaking
If your hot water cylinder seems to be leaking, the first step to take is to try and identify where the leak is coming from and how much of a leak there is, either a drip or more. The size of the leak will indicate the extent of the issue. There are a number of reasons why your hot water cylinder could be leaking. These include corrosion and excessively high pressure. Whatever the reason, this issue is not something that can be solved without the help of an engineer. Enlist the help of a professional to solve this problem.
06.
My boiler is making strange noises
If you notice your boiler making strange noises, the first thing to do is to try and identify the type of noise it is making. Different noises can be caused by different issues, so identifying the noise may help to identify the issue. Trapped air, blockages or a faulty pump can all result in some fairly strange noises, which will need to be looked into. Call an engineer with a description of the problem, They may be able to give advice on whether you can resolve the noise you can hear without any further assistance. Alternatively, they may know immediately that the issue needs professional intervention, in which case they can book in a time to visit.
Call Gregor today on 0117 935 2400 to arrange for one of our expert heating engineers to visit your home.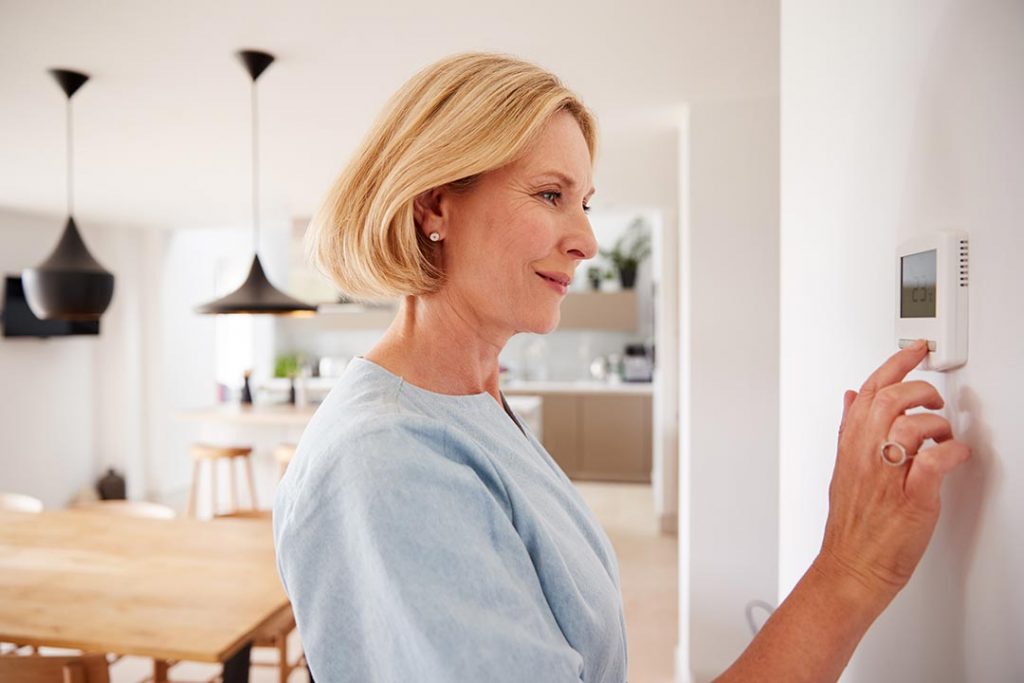 Understanding your Heating System
Have you recently moved into the property and don't know how your heating system works?
Our expert engineers can help set up your heating controls, and will explain to you how the system works, and help you manage it for optimum performance and efficiency.
We can also help with advice on how to run your system more efficiently, improving your comfort and reducing costs. This might involve a combination of a system flush, filters, or smart controls.
The radiator may have air trapped in it and need bleeding.
If only one radiator is affected and you have the know-how to safely bleed radiators, you may be able to manage this yourself. If you don't feel confident about doing this, you may wish to call on the help of a friend or relative who is experienced at the task.
Alternatively, you are welcome to contact us to arrange an appointment. Because this is not an emergency, we cannot offer you a priority call-out for this, but we are happy to book an appointment so one of our engineers can carry this out.
If the problem persists after your radiators have been bled, then please call us to book a health check on your central heating system, so we can check to see if there is a fault.
If you are unsure on how to set up your time-clock, then we can arrange a phone call with one of our Technical Advisors. If after this you would still like a visit to help set it up, we can arrange for an appointment.
If your boiler persistently loses pressure, then please call us. There could be a problem that requires a repair.
If you have been away for a long time and you have returned and your boiler isn't working due to low water pressure, please top the pressure up in accordance with your boiler manufacturer's instructions – which is usually to between 1 & 1.5 bar. Then monitor the pressure to ensure it doesn't increase or decrease.
If you are unsure about how to top your pressure up, then we are happy to arrange for one of our Technical Advisors to give you a call.
If there is a leak, we always advise that you turn off the water at the main stopcock. Please call our office!
IF YOU SUSPECT YOU HAVE A GAS LEAK, YOU MUST CONTACT THE UTILITIES SERVICE IMMEDIATELY ON 0800 111 999.
Gregor – we know boilers and heating!
We hope that our hints and tips may have helped solve or identify any minor central heating system issue you have. If you need further assistance correcting the problem, call Gregor today on 0117 935 2400 or 01225 738 397 and book in a time for one of our engineers to visit your property.