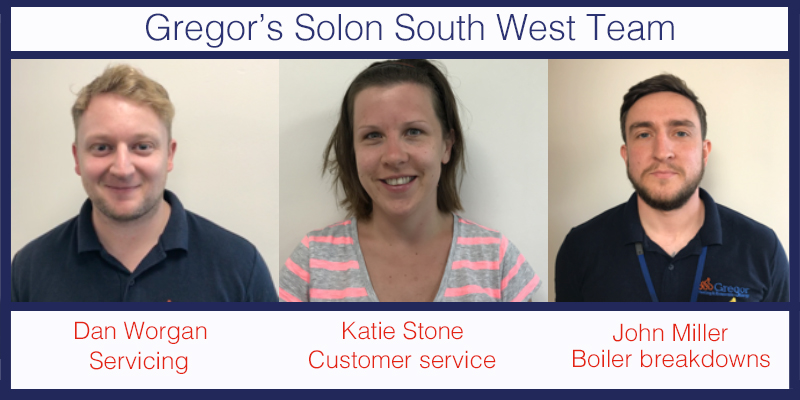 Getting feedback from happy customers helps us to continually improve our service. When working with housing associations, like Solon South West Housing Association, we provide a dedicated customer service team so residents can discuss their concerns and book in any repairs or servicing they may need.
"Gregor Heating explained the problem clearly and thoroughly. The engineer even left two heaters as the current boiler is likely to pack up. I was very pleased with his solution that will keep us going until the new parts arrive." Solon South West Housing Association Resident
Richard James, development director at Solon South West Housing Association added;
"Having an effective heating and hot water system in our homes is essential. Providing great customer service is also a high priority for our customers. Solon is very pleased to be working with Gregor to provide comfortable homes and great service to our customers. Our strong relationship and excellent team work mean that together, we provide a high quality service to our customers."
So here's a special shout out to our dedicated team for Solon South West Housing Association. Katie Stone is our customer service agent working closely alongside engineers, Dan Worgan (servicing), and John Miller (boiler breakdowns) who all go above and beyond in their customer service to ensure Solon's residents are kept warm and cosy. On occasion, residents may see one of our other engineers if staff are on holiday or running a marathon (John!), but we're always on hand to help.
Gregor Heating's managing director, Steve Gregor said,
"The commitment and hard work shown by team members like Katie, Dan and Jon means we continue to build strong partnerships with local housing associations such as Solon South West Housing and perfectly matches our ethos "We're not happy, until you're happy, that is the Gregor Guarantee."