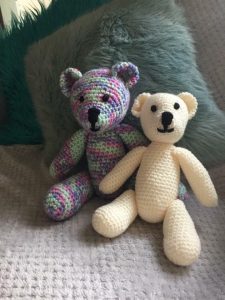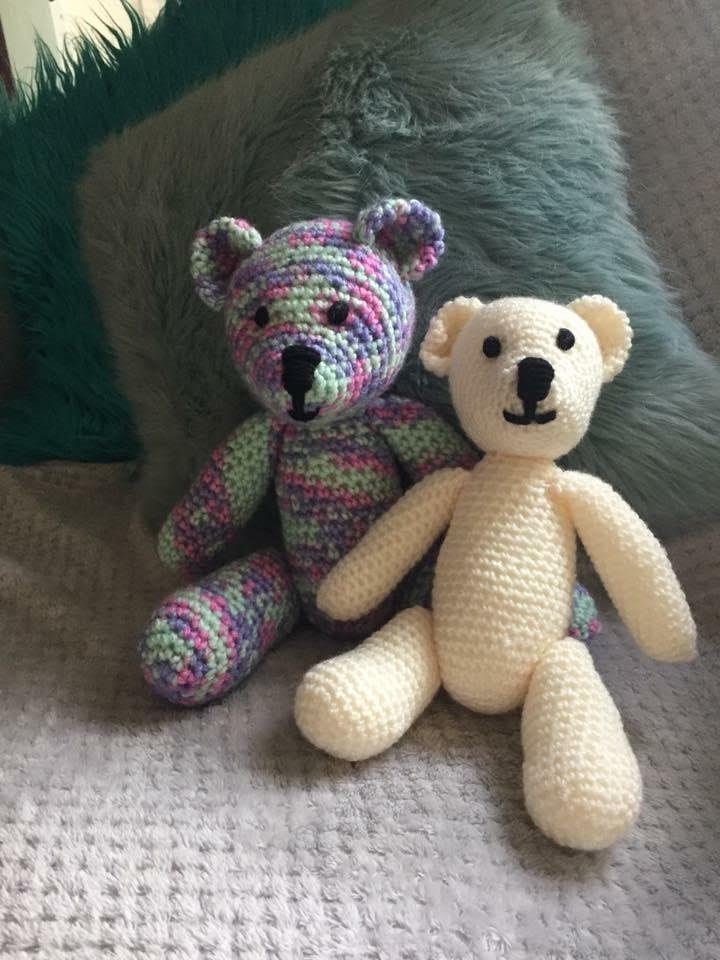 We love hearing what goes on in the lives of the staff members working here at Gregor Heating.
Jane Ball is one of the customer service advisors and has been working with us for about a year.  But she also has a little side venture that is giving something back.
When one of Jane's best friend's husbands was recently diagnosed with dementia and Alzheimer's, Jane and her daughter wanted to see what they could do to help.
Here, Jane shares her story with us
"I have always enjoyed crocheting. It keeps my brain and my fingers active, particularly as I get older. A friend suggested I expand my repertoire and try knitting toy giraffes. I did a few but got bored of the pattern and started to make bears instead.
Before I knew it each of my 3 grandchildren and children of friends and other family had one and I realised I was on to something.
Last year, my daughter and I took part in the Memory Walk and raised £150 for the charity. Alzheimers United Against Dementia, that supports my friend and her family. But after that I realised my crocheting venture meant that I had an opportunity to do a bit more and by doing something that I love (a lot more!).
Word quickly spread and before I knew it I had 5 orders in one week from the people at work.
Each bear is made to order and Jane asks for a donation which goes straight into the fund for the charity. So far they have raised £450 from the sale of bears. And with the orders coming in thick and fast it seems that Jane has a busy summer ahead.
"I really don't mind because I find it so relaxing. I can sit outside my caravan quietly while the world passes by – there's definitely worse ways to spend the days and its even better knowing its all going to great cause."