84 Severn Road, Weston-Super-Mare is an initiative of our long-term partner, Knightstone Housing Association.
It provides supported accommodation for 16-24 year olds who are having difficulties at home, are faced with homelessness or are just looking to live on their own for the first time. Residents are helped to develop critical life skills such as money management, as well as with achieving their education, employment and training goals.
We recently visited 84 Severn Road to improve the energy efficiency of the property. As many of the tenants are on low income benefits, their heating bills can be tough to pay.
We replaced their existing, inefficient boiler with the latest Worcester Bosch boiler that will help reduce the energy bills for the young residents. We also installed an unvented hot water cylinder to feed the showers which will offer much better water flow rates, meaning the shower performance should be higher.
Alongside helping with their heating needs, we also support Knightstone in their mission to provide new opportunities to improve local employment and training.
We recently donated college packs to the residents of 84 Severn Road, full of pens, paper and essential stationery, to help the students studying plumbing or construction. Many of the students are on benefits so they don't have the money to spend on such items.
Lynne Sims, a Support Worker at Severn Road said, "We are really grateful for the support from Gregor Heating. It's small act to donate stationery but it's one that will really make a difference to our residents who may not be able to afford such essentials."
We're thrilled to be able to help make a difference to the lives of these young adults and strive to continue to do so by offering work experience and support when and where we can.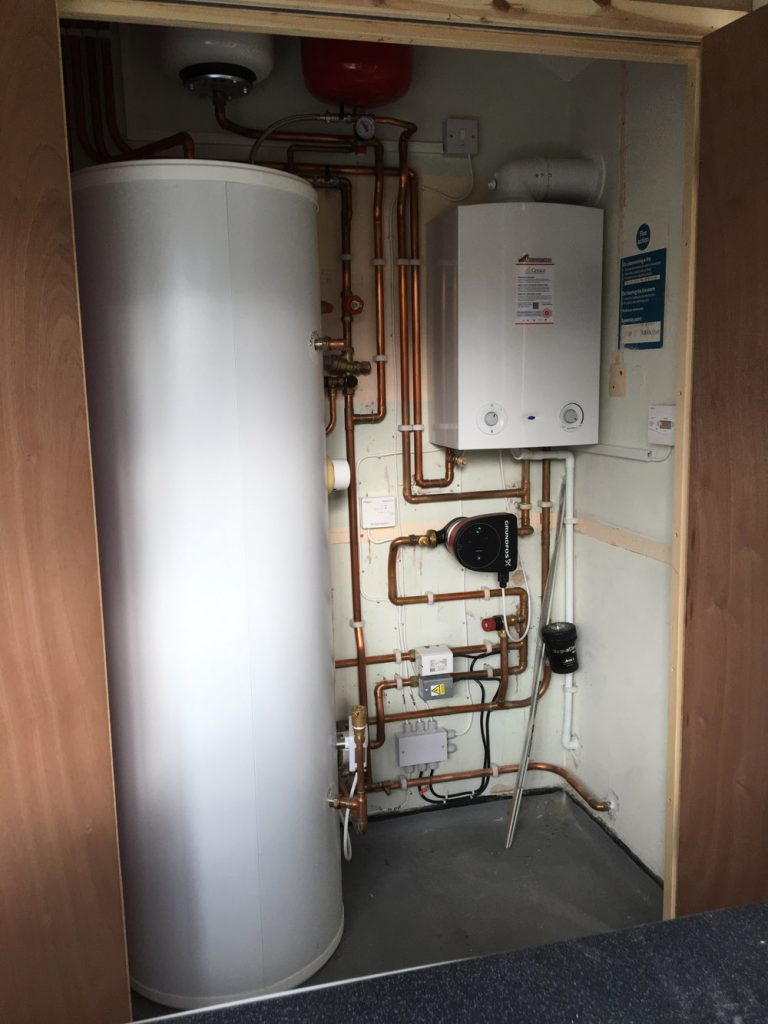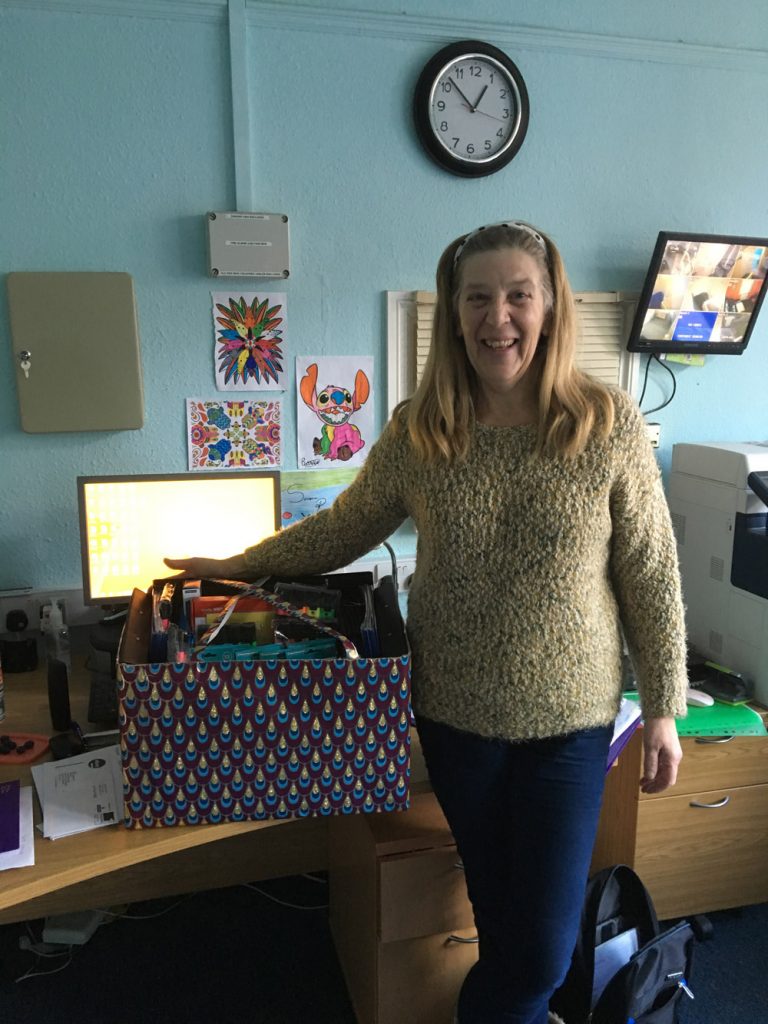 Pictured left: New Worcester Bosch boiler
Pictured right: Lynne Sims, Support Worker at 84 Severn Road.