We are very lucky to have a team here at Gregor Heating who are passionate about getting involved in local community projects, fundraising and charity days.
Gregor Giving is an important part of our business. It is our chance to give back to the local community. On Friday 26th January, some of our staff headed out for the #RandomActsofKindness campaign.
Starting bright and early, we loaded up one of the Gregor Heating vans with all the wonderful donations of food and household supplies kindly donated by staff. It was also dress down day, where staff members made a small donation. We raised enough funds to keep a rough sleeper off the streets for a night.
A huge thanks to everyone who made their donations and joined in with the dress down day!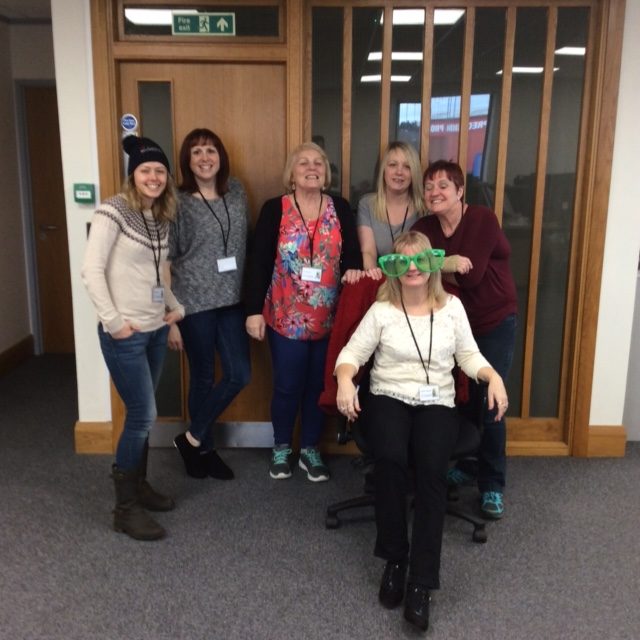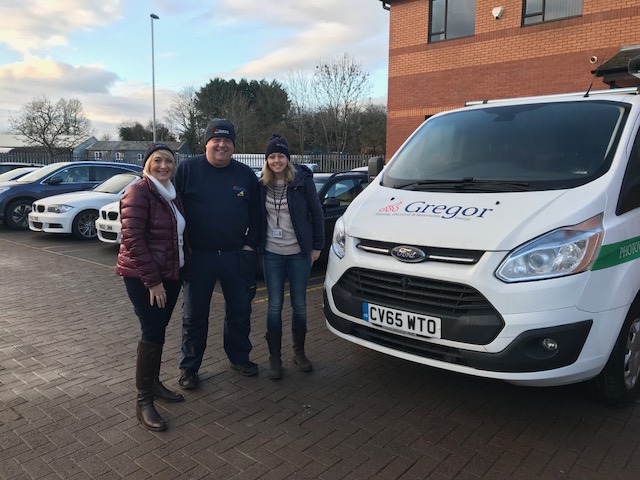 On our way into Bristol City Centre we stopped off at The Julian Trust and delivered boxes of supplies including store cupboard food, toilet rolls, cleaning products and toiletries. For over 30 years, The Julian Trust has provided shelter and a warm meal for the homeless. It is home for 18-23 clients each night on a first come first served basis 5 nights a week.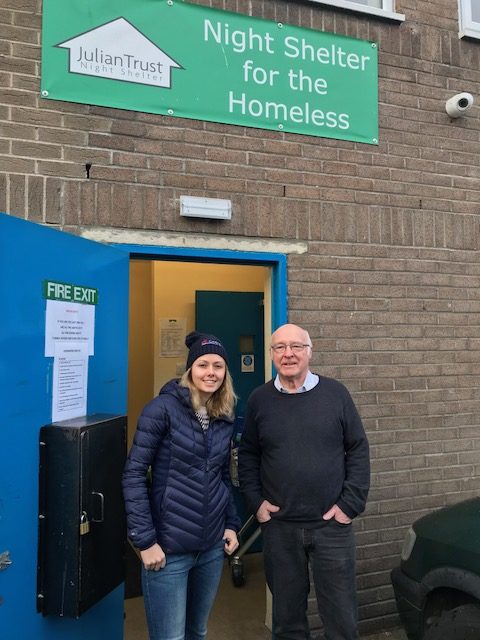 Onwards! Next, we met in Cabot Circus, teaming up with the Breeze South West to join in with the #RandomActsOfKindness scheme. Handing out snacks and drinks to shoppers and commuters, we got so many smiles from passers by. A simple act of good will can go a long way in brightening someone's day. Here are a few photos from the morning….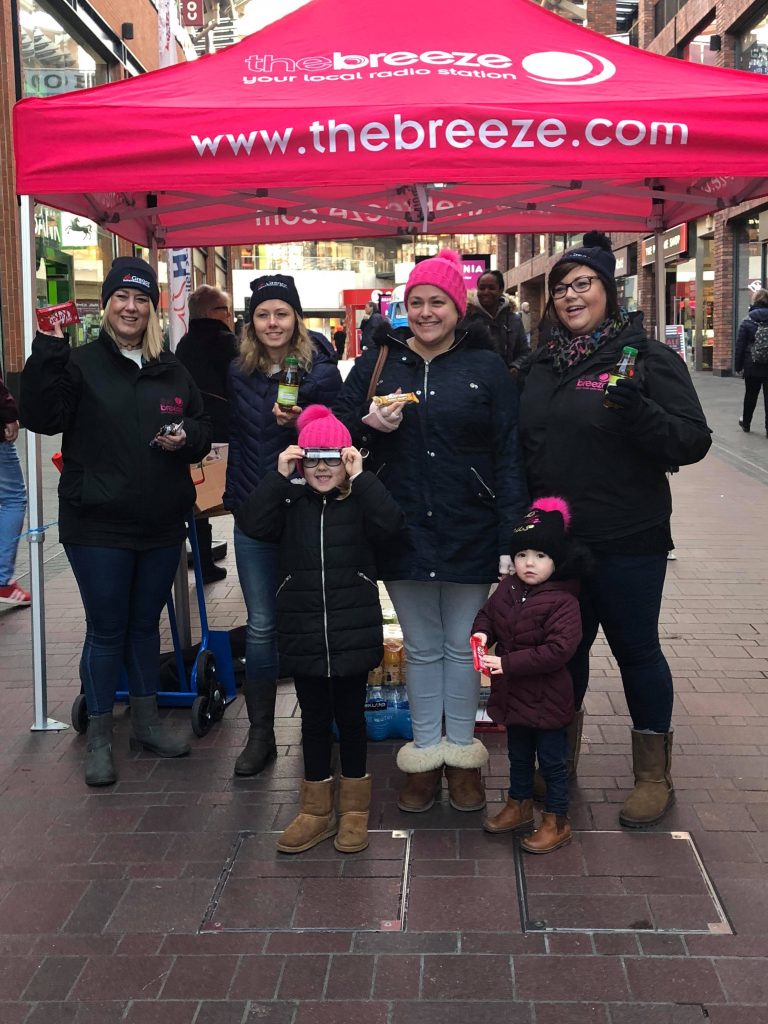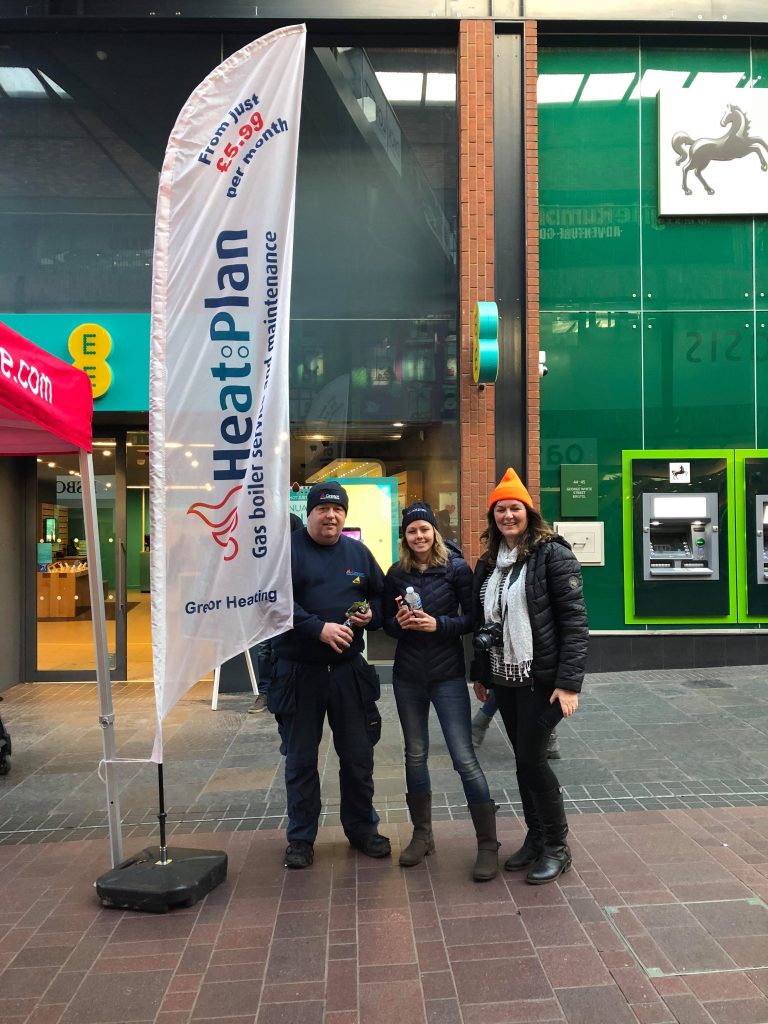 Our next stop was the St Mungo's Centre in Jamaica Street, where we donated a much needed toiletry supply. This coincided with their Woolly Hat Day, which is their fund raising scheme to help end rough sleeping. With our woolly hats on, we met with Jo and David who work at the centre. One of their clients, Angelo, helped to show us around and made us feel welcome.
St Mungo's can take on around 20 homeless people every night for those who are registered with the team. This is also a day centre, with a doctor on site and access to computers to help with searching for employment. There are support workers who can help with applications. Hot and cold drinks are available as well as showers and washing machines.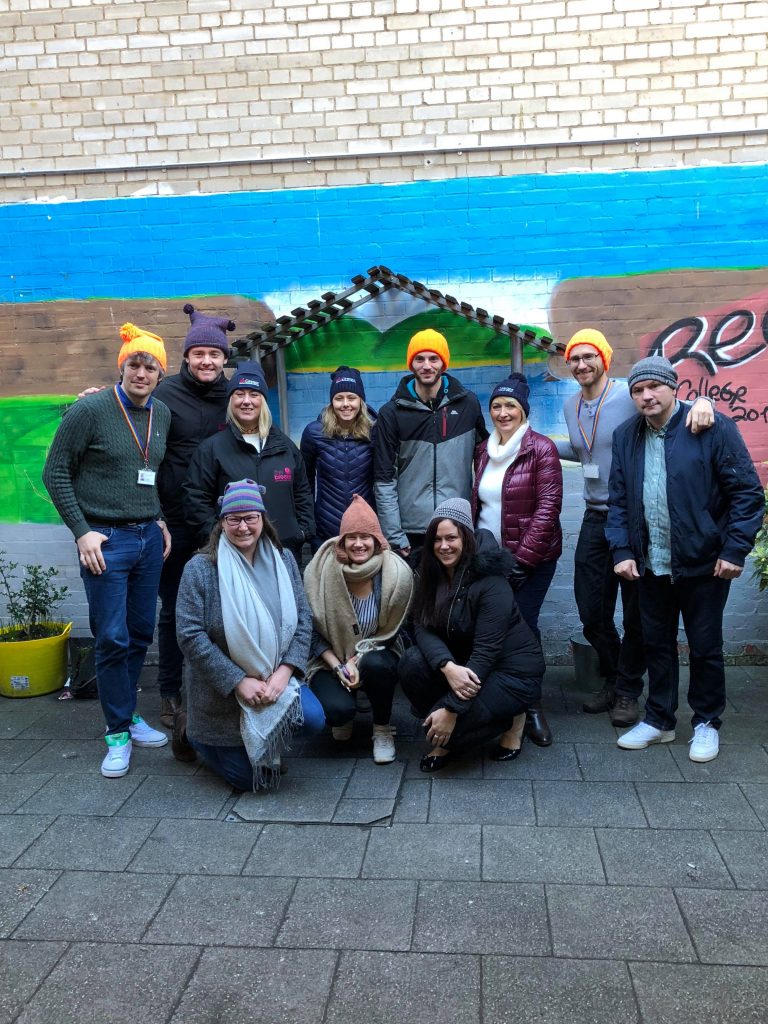 Our final stop of the day at lunchtime was the Wild Goose Café on Stapleton Road. This is run by The Crisis Centre. This amazing establishment provides between 400 – 600 hot meals a day for those in need. The Crisis Centre prides itself on not being judgmental and never turning anyone away.
Gregor Heating has been involved with helping The Crisis Centre since the Secret Millionaire TV programme almost 10 years ago. Our donations of rice, pasta, soup, herbs and spices will ensure that visitors will not go hungry and always have a tasty meal to choose from whether it is breakfast, lunch or tea time.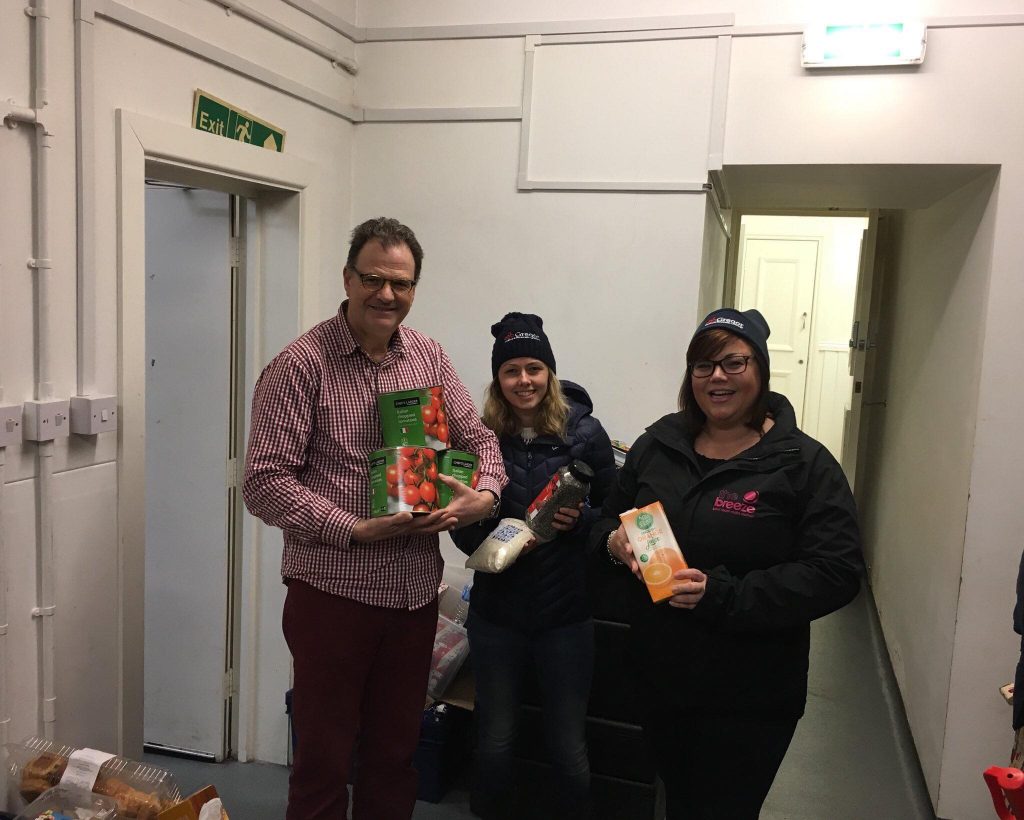 Shelley our Sales Receptionist said, "Our day out gave us an insight into "life on the streets".
The people we met each had a story of their own to share. I met Angelo who had come to Britain from Sicily to better his life and broaden his horizons. He first went to Aberdeen and made his way to Bristol in search of work. He said his passion is to sing but sadly does not have the opportunity to use his special gift. The sadness in his eyes was evident.
Centres like St Mungo's are a lifesaver for homeless people. Engaging with those living on the streets makes them feel special. They feel noticed and are not ignored by the many passers-by who look the other way or cross the road. Many people living rough have experienced physical and verbal abuse, especially by late night revelers. We can all do more."
Our day out reminded us how much of a difference even the smallest random act of kindness can make to someone's day and how simple it is to help others, whether it is donating food to a local homeless shelter or buying someone a hot drink. Some good will and time is all you need.