Local residents are literally getting hands on experience of house building through Curo's development of new homes at Mulberry Park in Bath.
Mulberry Park is a development of 700 homes, 30% of which will be affordable homes. Curo, a housing association and house builder based in Bath, take their role in the community very seriously and want to ensure that local people benefit from their new developments by doing their bit to help them develop skills and find work onsite.
The Gregor team have been assigned as the gas boiler and central heating subcontractor for the first two phases of Mulberry Park, which should take around 18 months to complete. As part of our contractual agreement with Curo, we will be supporting their educational placement programme.
Lena Brockmeier, Employability Advisor from Curo says, "The educational placement programme at Mulberry Park is designed to give the apprentices invaluable, practical knowledge and the opportunity to work alongside experienced construction professionals, like Gregor Heating. We aim to take on 17 apprentices in partnership with our subcontractors through all phases of the build."
One of the first local residents to benefit from a plumbing placement programme is Andrew Morris. Andrew was struggling to find a work placement despite doing well during his plumbing course at Wiltshire college in Trowbridge.
Living in Foxhill right next to Curo's Mulberry Park development, he got in touch with Lena who arranged a work trial for him.
"We were really impressed with Andrew in his initial interview and just a few weeks later, he is starting his apprenticeship with Gregor's team" said Lena.
Andrew is the first plumbing apprentice to be taken on by a sub-contractor on the site. We are more than happy to support Curo's new community initiative and help Andrew out by taking him on as part of our team.
Andrew, who will be working closely with our senior site manager, Garry Brown, told us, "I feel incredibly lucky to have been given this opportunity to work as part of such a well established heating and plumbing company like Gregor Heating. I've learned so much already, Garry, has been very supportive in his mentoring. It's been really useful to put the theory I've learnt into practice."
We wish Andrew the best of luck in the rest of his apprenticeship and look forward to continuing to support Curo's mission to build futures and help address the issues with local unemployment.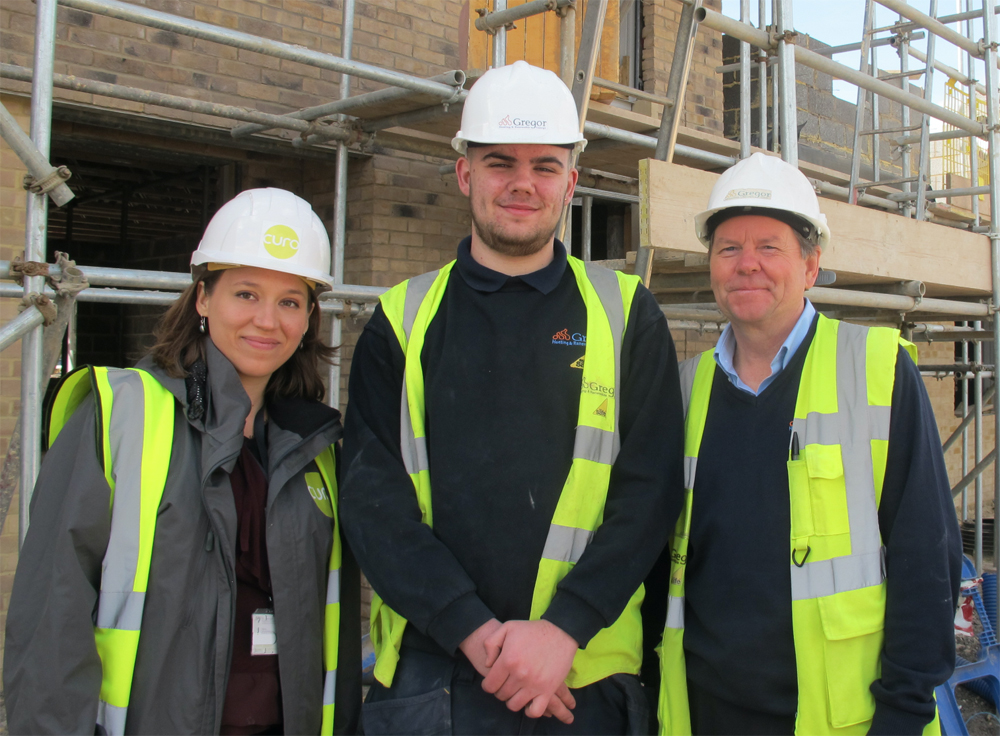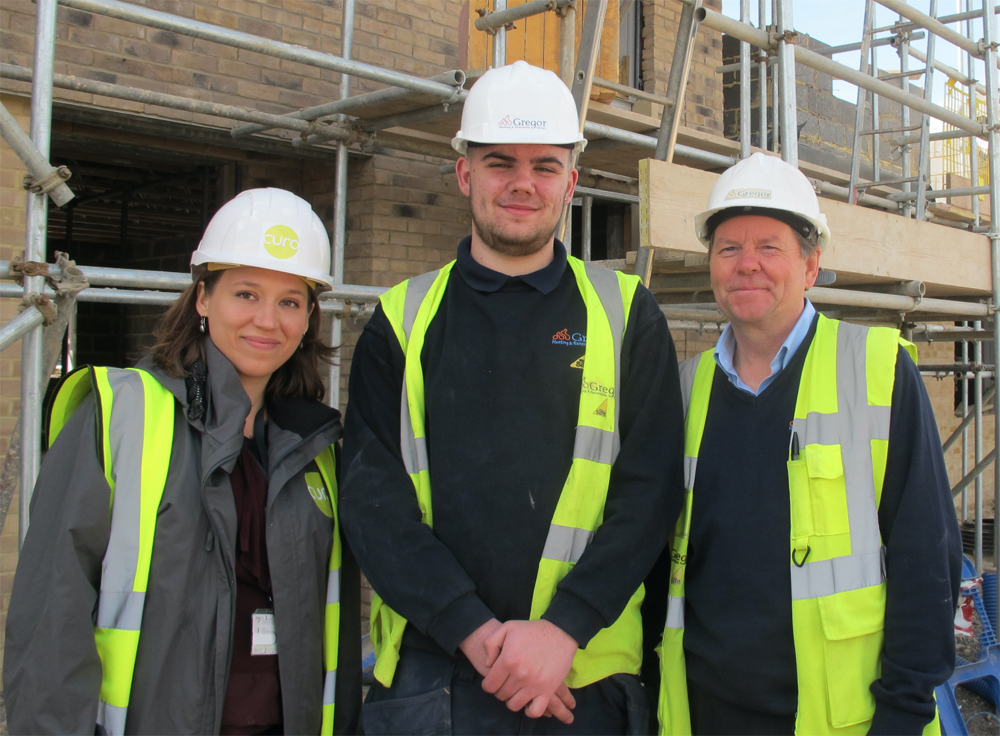 Pictured: Lena Brockmeier, Employability Advisor from Curo (left), Andrew Morris, Gregor Heating Apprentice (middle), Garry Brown, Gregor Heating Senior Site Manager (right)