As part of our 30th birthday celebrations in 2016 we set ourselves the ambitious target of raising £10,000 for our charity of the year, Wallace and Gromit's Grand Appeal, the Bristol Children's Hospital Charity.
With the year over, we are thrilled to announce we gave it our all, and we have successfully hit our target!
From small events in the office every last Friday of the month, to a huge Family Fun Day at the Bath Racecourse, it was an eventful year. We also donated £5 for every private boiler installation and £1 for every private domestic boiler service completed in 2016, to help achieve the target.
It has been great this year to see everyone in the team working together to achieve our target. Thank you to everyone, especially our loyal customers, for all your support. We are delighted to have helped such a worthwhile cause.
"We really enjoyed working with Gregor Heating in 2016. Everyone has really thrown themselves into the fundraising and shown complete commitment to the cause. Everyone at Gregor Heating should be thrilled with their amazing achievement in their 30th anniversary year!" Helen Haskell, Corporate Partnerships Manager at The Grand Appeal.
To see live updates from all the fundraising activities we carried out in 2016, head over to our Facebook page.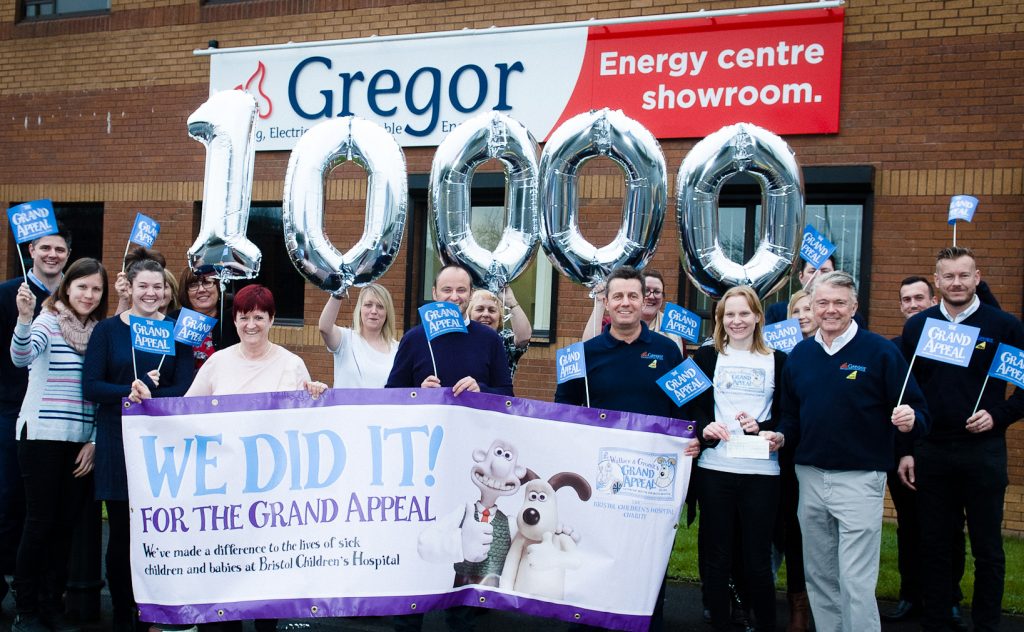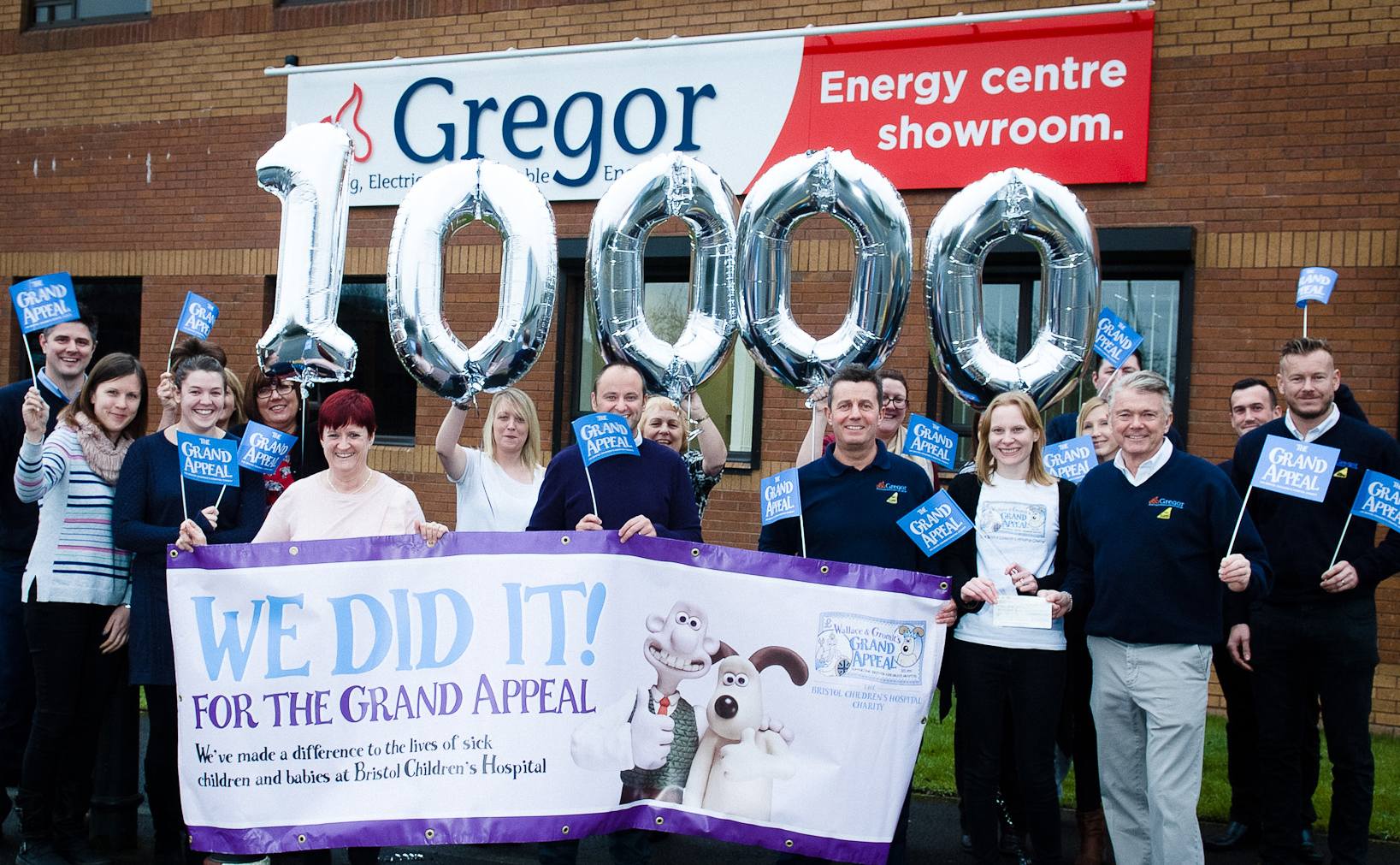 Pictured: Steve Gregor, Managing Director, presenting cheque to Helen Haskell, The Grand Appeal's Corporate Partnerships Manager.