Longwell Green Community Centre is running a unique DIY SOS-style campaign to revamp the self-funded 1950s building.
The initiative, called "Give Back to the Green", calls on residents and local businesses to get on board by donating time and resources to help deliver the makeover.
The aim is give the centre a modern look so that activities and events in the venue can be improved to benefit everyone in the community from children to the elderly.
To kick of the initiative, local MP Chris Skidmore visited the community centre alongside a number of other volunteers and fundraisers who are supporting the project, including our Managing Director, Steve Gregor.
In the first instance, Gregor donated funds to pay for the floor tiles and fitting for the entrance to California Suite inside the community centre which were installed during the first "Give Back to the Green" weekend held in early May.
Alison Jordan, Longwell Green community centre manager said; "We have had fantastic support from businesses in the local community like Gregor Heating, and the first weekend went really well.
However there is so much to do so we are looking for donations and urgently calling out for skilled tradespeople to help us finish the project by 3rd June when we host our first community event."
If you would like to support Give Back to the Green, please contact Alison at the Community Centre on 0117 932 3722.
We look forward to seeing the new look and being able to support the centre with future events and sponsorship. Watch this space!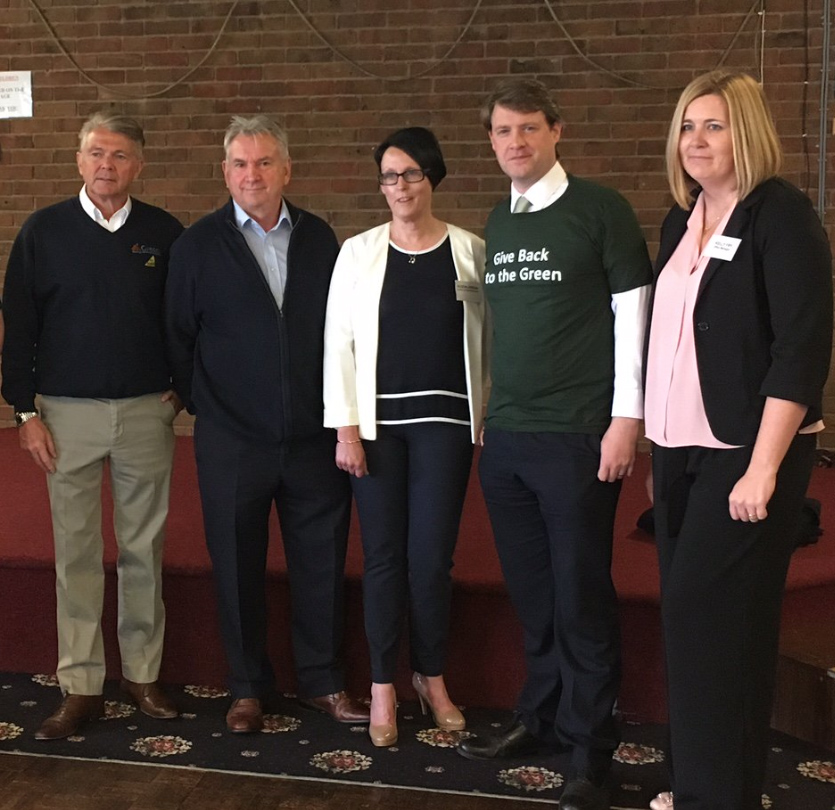 Pictured: Managing Director of Gregor Heating Steve Gregor (far left); Longwell Green Community Centre Trustee Chris Wyrill; Centre and Events Manager Alison Jordan, Local MP Chris Skidmore and Kelly Fry (far right)