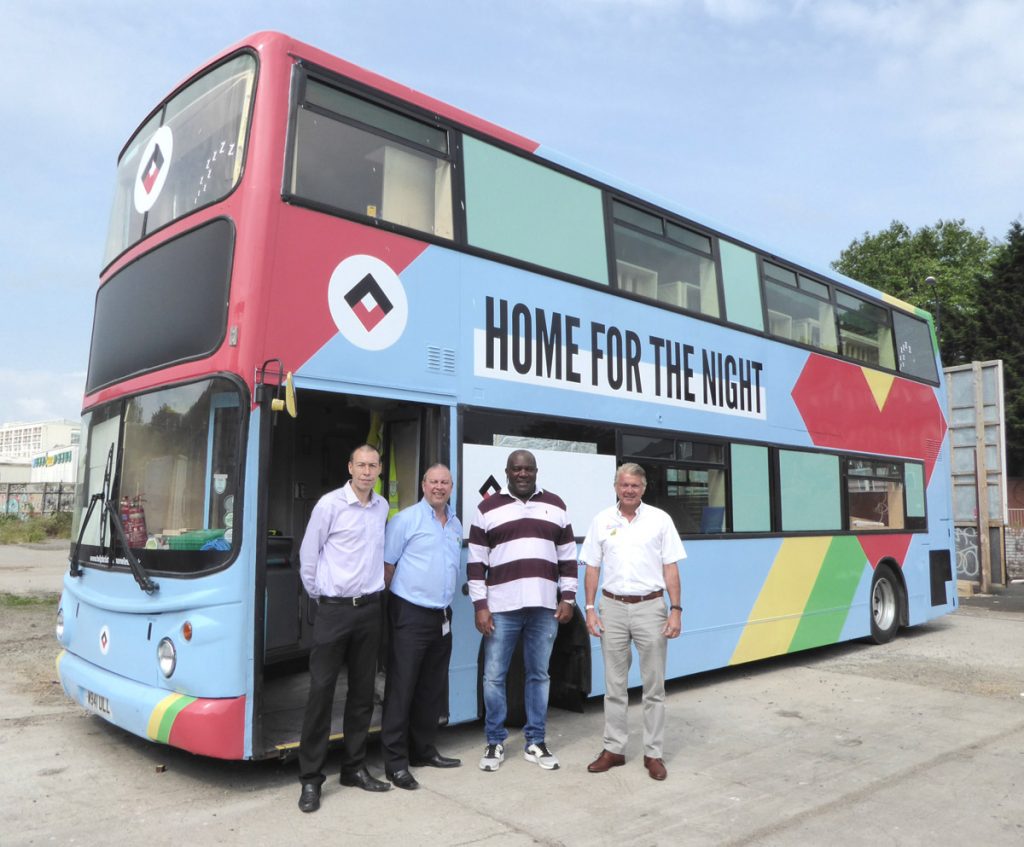 Steve Gregor and Richard Blackmore from Gregor Heating, joined Chris Whiteford from Mitsubishi recently on a visit to the Help Bristol's Homeless Project in Short Street, Bedminster.
Help Bristol's Homeless (CIC) is a non-profit, social enterprise with a mission to change the face of homelessness in Bristol founded by Jasper Thompson, a local business entrepreneur.
"The plight of homelessness in Bristol drew me to take action," Jasper commented. "The importance of having Gregor Heating and Mitsubishi involved is to inspire other companies to lead by their example and be proactive with their corporate social responsibility."
Part of the charity's ethos is that housing must come first and the number of projects currently in progress reflects their approach.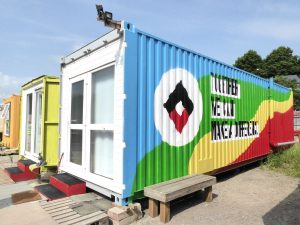 There is the 360 Winx Project, a converted double decker bus, that includes easily convertible living and sleeping space and on the same site, accompanying converted freight containers, known as micro container flats. There are also outreach teams that distribute donations of hot food, drinks, bedding and clothing and a shop in Nailsea to help raise funds for the cause.
The work at Short Street has been an ongoing project for Gregor Heating, who has been working closely alongside the manufacturer, Mitsubishi.
Richard Blackmore, renewable manager at Gregor explained the process:
"We have been using air to air Mitsubishi pumps to heat both levels of the bus. There is one low-level cassette (wall mounted blower) on each level of the bus, controlled by one external unit. There is also a canteen, toilet and shower block that we have been involved in.
Currently, we are insulating eleven freight containers, and using multi-split heat pump feeding two level cassettes."
Chris Whiteford from Mitsubishi Electric added; ''Working with one of our key partners, Gregor Heating, Mitsubishi Electric is delighted to be involved in such an inspirational and worthy project that Bristol Homeless are embarking on''.
"We develop systems that can help reduce heating and hot water demands in domestic dwellings within the UK, including many suffering from fuel poverty, so we're proud to be able to assist with such a worthwhile charity."
For more information on the project visit: