We know how important it is to support young school leavers, to do our bit in helping to tackle local unemployment and encourage interest in the plumbing and heating industry, which is a growing market.
That's why we run an annual plumbing apprenticeship scheme, in partnership with On Site Bristol, who are a part of Bristol City Council.
The aim of the scheme is to provide a positive and supportive environment for school leavers to progress into long-term employment in the heating industry and potentially, within our company.
The next intake for apprentice plumbers is in September this year. To kick off the recruitment process, we recently held an opening event at our offices in Warmley, at which all Year 11 pupils from local secondary schools in Longwell Green, Warmley and Oldland Common, were asked to attend.
Our Gas Installation Manager, Paul Matthews, facilitated the evening, taking delegates through the opportunities available to work at Gregor.
Representatives from On Site Bristol and the South West Construction Academy also presented to the audience outlining what to expect from being a plumbing apprentice and the different qualifications on offer.
Our Gas Installation Manager, Paul Matthews, explains, "We really want to help these school leavers to progress and by hosting and open evening we are able to give them an insight into what they can expect. We are pleased to say the evening was a great success, with a turn out of over 20 youngsters accompanied by their parents or guardians."
Our Managing Director Steve Gregor said; "With such a fast growing population, people are always going to need heating in their homes. It's a very exciting time in the industry right now, with the introduction of new technologies such as smart heating controls. It was really encouraging to see a group of such enthusiastic individuals looking to embark on a career in the plumbing industry and we are looking forward to being able to support them in that journey."
Pupils currently in year 11 at school planning career choices for September 2017 and interested in a plumbing apprenticeship can register their interest by contacting On Site Bristol on 0117 3521960 or emailing [email protected] – mention the Gregor Apprentice Scheme in your correspondence.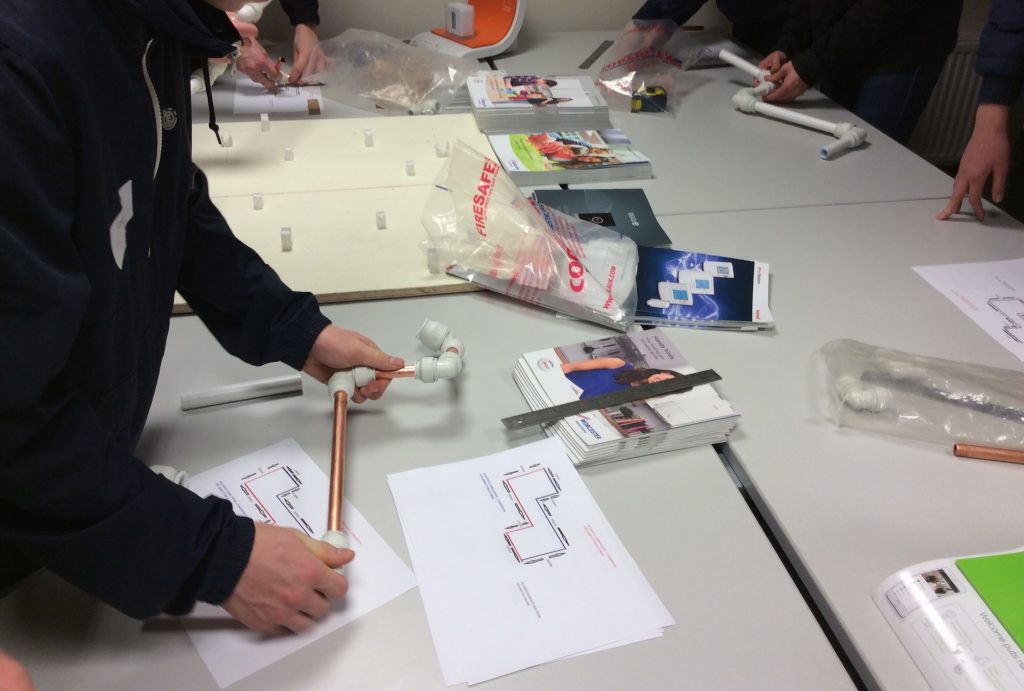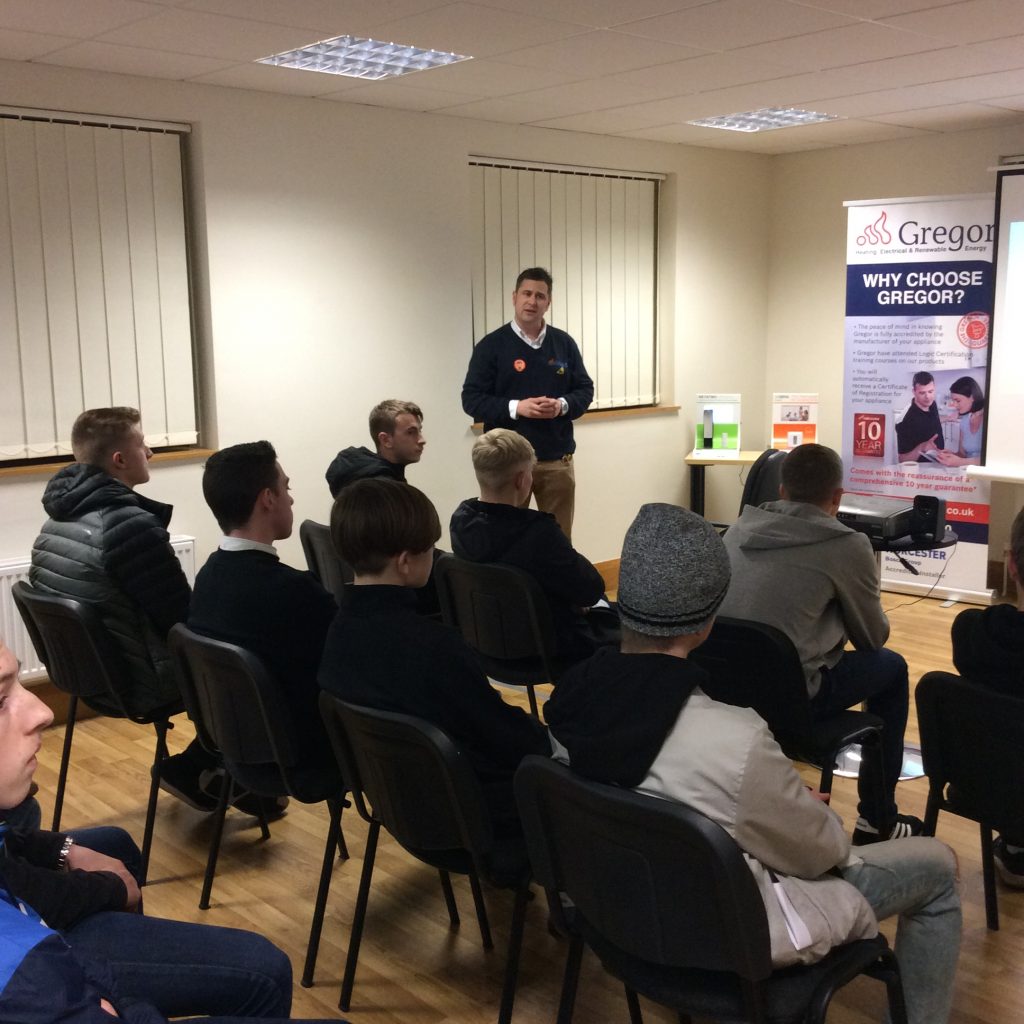 Pictured left: School leavers practising plumbing activities
Pictured right: Paul Matthews, Gas Installation Manager presenting to school leavers