South Western Housing Society is a Registered Social Landlord that provides high quality, affordable housing to families throughout the South West. It currently owns and manages around 650 homes across Somerset including North Somerset, Devon, Dorset, South Gloucestershire and Wiltshire.
Over the last six years we have built a strong relationship with the Society, by working together to service, maintain and install central heating systems to ensure their residents are kept safe and warm.
We are now delighted to announce that following a rigorous selection process, we have been appointed as main contractor for maintenance, servicing and installation of central heating systems, for their entire property portfolio starting 1st April 2017, for five years.
Vic Wheeler, Gregor Heating's Operations Manager said; "The rigorous selection process included interviews, presentations and visits from the Society's management team but the team successfully rose to the challenge. We are now looking forward to building on the strong working relationship we already have with the Society's management team and residents."
Martin Carney, South Western Housing Society's Operations Director added;
"Gregor Heating was awarded this five year contract because of their technical expertise, high standards of workmanship and customer service. We look forward to working with Gregor Heating, to continue to provide an excellent service for our residents, that will exceed their expectations."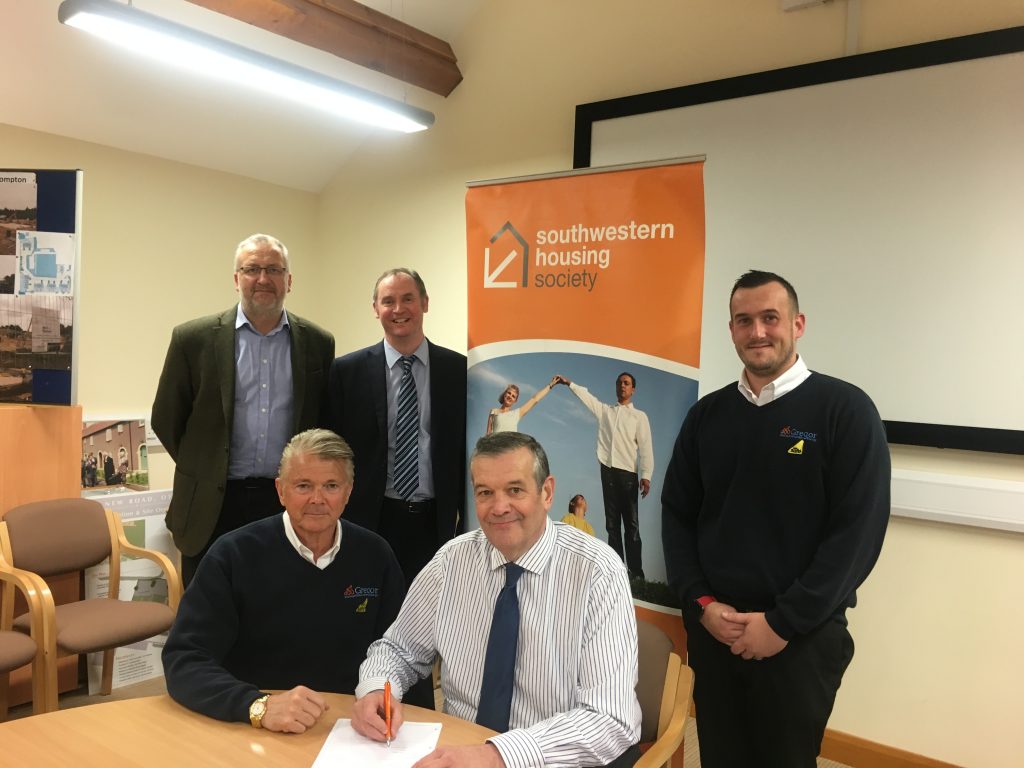 Pictured:
Steve Gregor, Gregor Heating's Managing Director (left foreground),
Martin Carney, South Western Housing Society's Operations Director (middle foreground)
Vic Wheeler, Gregor Heating's Operations Manager (right)
Neil Buckland, SWHS Asset Manager (background middle)
Nigel Marsh, Partner – Baker Ruff Hannon consultants (background left)