It's a common misconception that boats are eco-friendly. The reality is that the engines burn diesel, stoves use coal and their toilets often use chemicals with dire warnings on the packaging.
When Nick Clack and Ali Roberts decided to live on a boat, they wanted to build one that was as environmentally sustainable as possible. They decided to have a three-bedroom canal boat custom built to suit their requirements.
Tulak, a 65 ft long canal boat has an under-flooring heating system, zoned by room and a large hot water tank in the engine room. There's no boiler in a conventional sense, but a heat pump that uses the natural warmth of the canal or river water to provide both heating and hot water.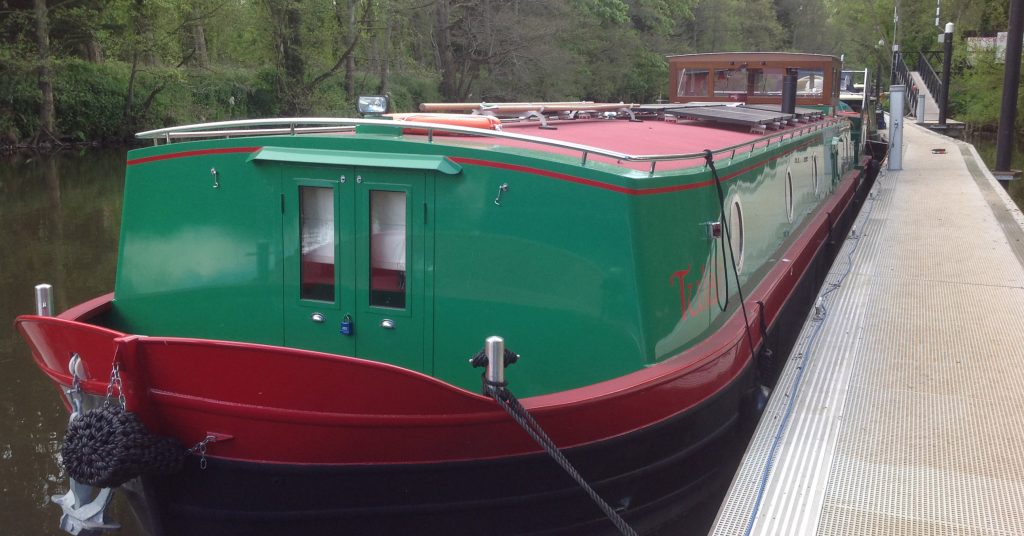 Nick and Ali have all the heating technology they want in the boat but they were having issues controlling it.
The underfloor heating was being controlled by a dial thermostat from inside each room which wasn't practical. Instead, they wanted to be able to control the heating from wherever they were, whether that's on or off the boat.
The Gregor team reconfigured the wiring in Tulak and fitted four Netatmo smart thermostats to control the underfloor heating, which can be used remotely using Nick and Ali's smart phones. The thermostats also provide detailed reports on their heating usage and tell them how long it takes for the boat to heat up and cool down.
To provide better control of their hot water Gregor installed a Drayton 711, 7-day programmer. With an individual day programme built into the Drayton, the setting of each day's timings can be changed if required to suit their busy lifestyle. These kind of heating controls are ideal where living patterns vary during the week.
Nick and Ali now have complete control over their hot water and heating which enhances the sustainability of the boat.
If you are interested in finding out more about heating controls and their benefits, whether it's for your property or even your boat, contact our team on 0117 935 2400.